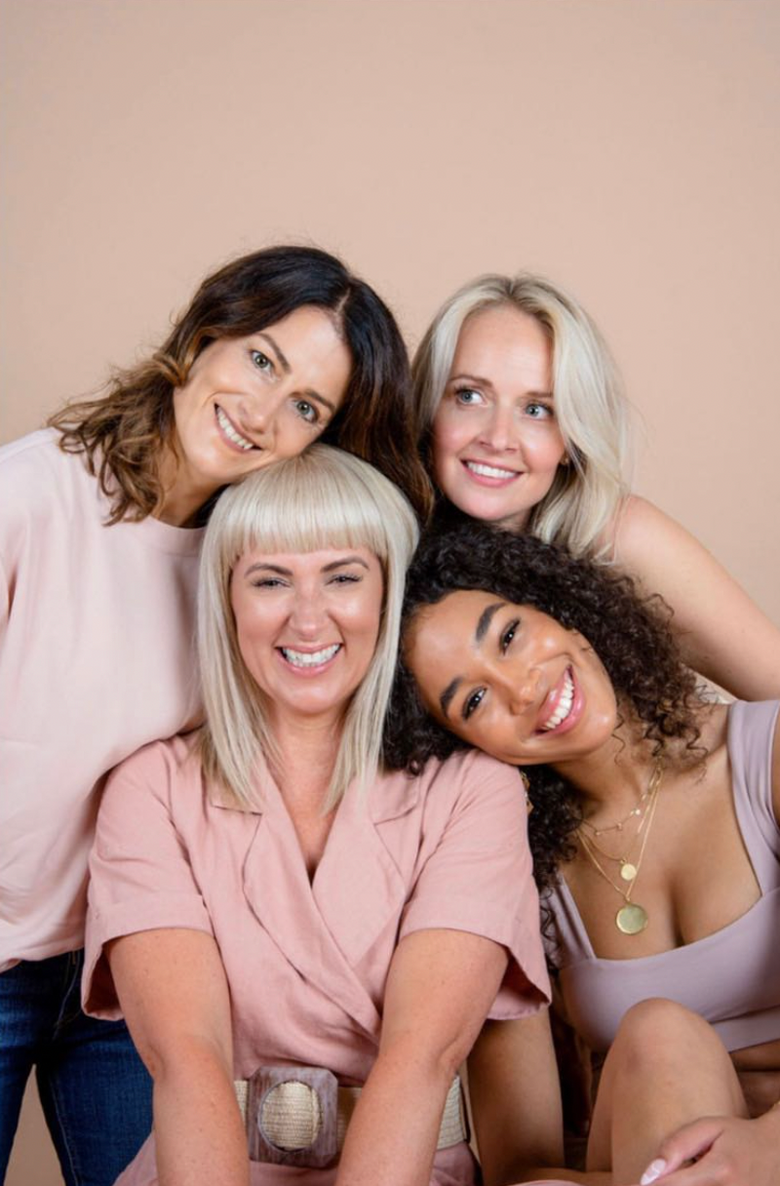 International Women's Day
Founder of Supernova Living, Laura Beckford was acknowledged by Facegym this International Women's Day as an 'Inspirational Female Founder'.
Here are her answers to their questions.
How will you help forge a gender-equal world?
I believe in being the change you want to see in the world. So therefore starting a company as a woman, with children, will hopefully make others realise it is possible and an option in their lives. Also by showing my children and involving them in what I do, I know my son and daughter will know how to do all the household chores, cook, clean and run a business so they can choose when they're older, regardless of whether they're male or female. When we hire people I simply look for their talent, energy and professionalism. It's irrelevant whether they are male or female. They will be paid the same and treated equally as I would like to be treated. We have female accountants, marketing, and women in the warehouse. Two of our distributors are female founders, and many of the independent stores we supply to are founded by women. I love having so many women to work within our team.
What values were important to you when starting Supernova Living to ensure that your business would help the progress of gender equality? 
Integrity was always paramount and something we would never compromise on. It's so easy to cut corners, especially in the quality of ingredients but was never an option for me. As I started the business with my husband, who was a professional footballer, he was always the one who was recognised, as he had more profile, even though I did 90% of the work! It didn't bother me as any publicity is great, however, those who know us said it should be made aware that as a woman, I'm not just doing the laundry when in fact I'm the one liaising with factories, accountants, directors and businesses and women can do that too! Again I feel like making people aware of the reality is a good way to hopefully inspire women to have enough confidence that it is possible, incredibly hard, but possible to hopefully increase the number of women as CEO's.
Which female founder do you most look up to?
There are lots of levels to this I think, Oprah has made an incredible business and brand which is really inspiring. Gwyneth Paltrow and Jessica Alba have done unbelievably well as female founders in the wellness industry. I also love connecting with more local female founders and Rimi who owns Love Raw has been such a wonderful advisor for me, your very own Inge is such a driving force and inspiration for me. I also listen to Holly Tucker's podcast, Conversations of Inspiration which has some great advice for business owners and always leaves me motivated. Also, the women I get to work with every day as I briefly mentioned, are those who started their own distribution companies, health food stores, Naturopaths and Nutritionists, Sarah Emblow who runs Barrecore and Louisa Drake has her own studio in London. I'm just inspired by all the women I surround myself with. 
Who do you draw inspiration from in how you handle your business day-to-day?
I get inspired by the simplest of things. My mum is a huge inspiration for me, her tenacity, drive and determination are insane. I see her still persevere doing sit ups at 73 so I can't help but be motivated.
On the flip side, my children also remind me that you can't push 100% all day every day and that in itself is not productive. By going for walks on the beach with the kids or simply playing games with them is usually when I'm most inspired as I'm relaxed and 'switched off'. It also always happens when I'm meditating or having a massage as I'm so relaxed I have all these amazing ideas, ironically at the worst time. Thank god for Siri!! 
Little things people will say or do make me want to incorporate it into my business. The way the Organic Farm shop, local to me, carries out my box of vegetables to my car makes me want to step up my customer service. The detail in the packaging that my brother sent to me from Japan made me look at every tiny part of the packaging process and that it's all a gift' the whole process from buying to receiving should be enjoyable. You've taken a positive step in your life by buying a wellness product that will elevate you, it's all to be enjoyed. 
I'm inspired by friends who say they've found time to get to the gym or go to see a therapist or have left a toxic relationship, the courage they have. I'm honestly inspired every day just by regular people in my life. 
What is the most important piece of advice you'd give to a woman thinking of starting her own company?
Know it's going to be bloody hard. Accept it or don't do it! 
Marry a man who can cook and who doesn't see doing the washing as demeaning or a woman's job!' 
I will regularly be doing accounts or emails and my husband will be sorting the kid's school uniforms!
Also be aware that as a woman, especially if you have a family, you will still be cooking, cleaning, organising the kid's activities, parties, food shopping etc which I want to do. Just know you can do anything but not everything (not at once anyway!!) Something will have to be sacrificed for the first few years, mine is/was my social life. As my husband, kids and business have been my priority. I'm trying to get a bit more balance now as the business grows and I'm delegating a bit more.
To get support, I used to attend so many Women In Business meetings which at 21 was intimidating but inspiring and was great to feel connected and around other ambitious women and everyone was learning from one another.
Do you think there is a stereotype attached to female founders in your industry/in general?
I think it's becoming less and less, I certainly don't see too much of a stereotype, maybe because I'm in a bubble and I'm not sure how people see me!!? I just have huge respect for female founders as generally, you are still the 'homemaker' too, as well as the businesswoman which is what makes it so so hard. The kids are still going to want you in the middle of the night if they're poorly, even though you have an important meeting at 9 am. But women are so mentally strong and have such tenacity which is why I believe there are so many more emerging and becoming so successful. 
How important is it for women to lift each other up and what does that mean to you?
I think everybody should lift everybody. It's important to 'see' everybody, as everyone is going through something that you won't be aware of. Everyone needs to hear, "It's OK, you're doing a great job." Men need lifting and supporting as much as women. 
I do love supportive women though and it does feel such a connection when women genuinely do appreciate and support other women in business or in their personal lives. I was bullied at school and never understood why other girls would or could be so mean. So it does feel brilliant now when women are supportive, like a reassurance and understanding that they 'get it.' I want to acknowledge Louisa Drake, Sarah Emblow, Rimi Dabhia, and Rosemary Ferguson who have all helped me in one way or another in this journey.